NUCLEI Videos
On this page are links to animated visualizations of NUCLEI-related research.
Nuclear Fusion in Hi-Def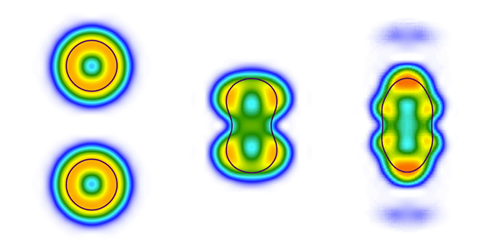 Nuclear Pasta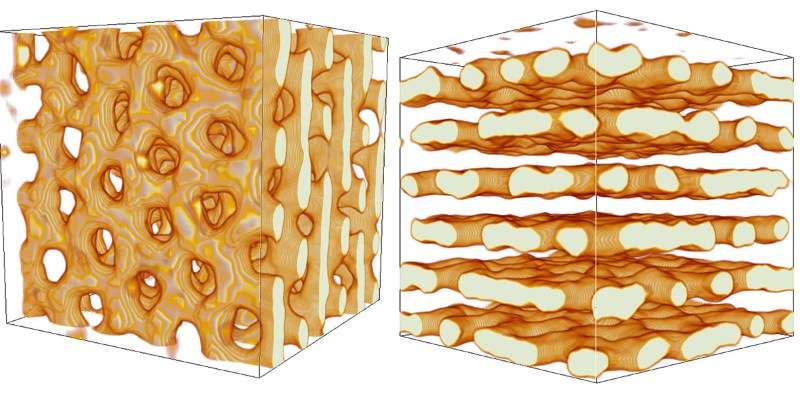 Large scale GPU computing is used to perform detailed molecular dynamics (MD) simulations of the crusts of neutron stars, including complex nuclear pasta phases, to determine possible structures. A nuclear pasta visualization by David Reagan (Advanced Visualization Lab IU), A. S. Schneider, J. Hugho, C. J. Horowitz, and D. Berry is available here.